Occupied spaces. Borders and neobiographies for Teresa Urrea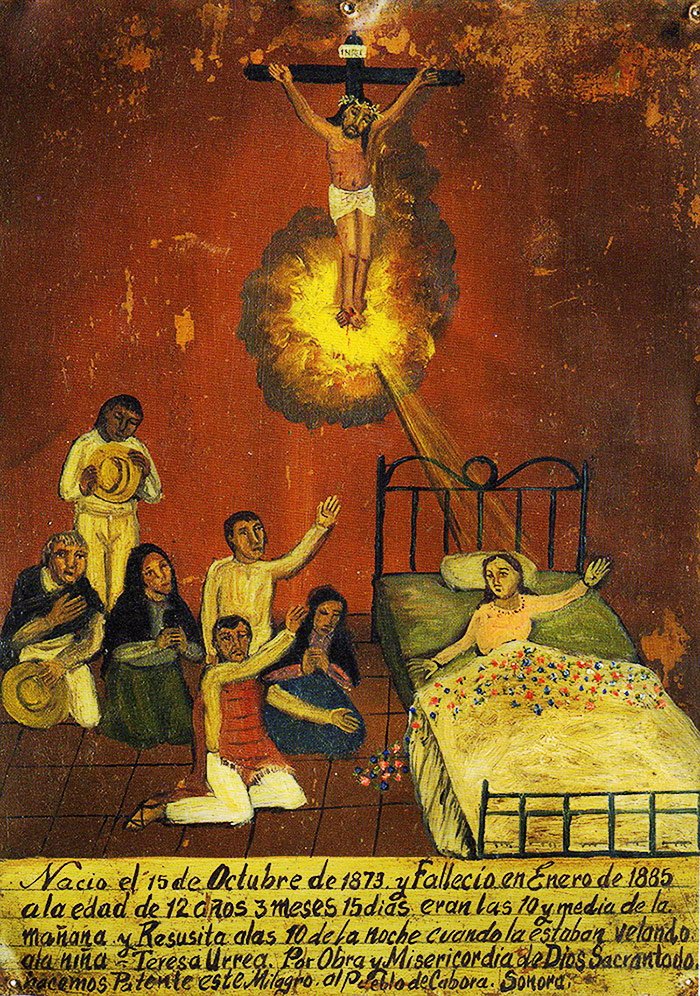 Teresa Urrea
This project is part of the Occupied Spaces Program, generated by the Cervantes Institute to celebrate the 30th anniversary of its creation. It is related to the "Holy Women" Project (Proyecto "Mujeres Santas"), conceived and directed by Nekane Aramburu, and developed on the border between the southern United States and Mexico, together with the artist Ana Gallardo, based on the legendary figure of Teresa Urrea.
It comprises two parts:
- an online conversation that took place on December 17
- and a workshop that will take place in the course of 2022
In this first phase, we will have the presentation of the workshop in conversation format with the participation of the artist Ana Gallardo and the theorist and researcher Nekane Aramburu and two experts on issues of gender and Chicano history (anthropologist Gillian Elisabeth Newell and researcher Lisa Padilla) will be moderated by the director of the Instituto Cervantes de Albuquerque, Silvia R. Grijalba.
On February 7, you will be able to enjoy the presentation of the workshop again. We offer you the recording of the activity on the center's Youtube channel.