Occupied spaces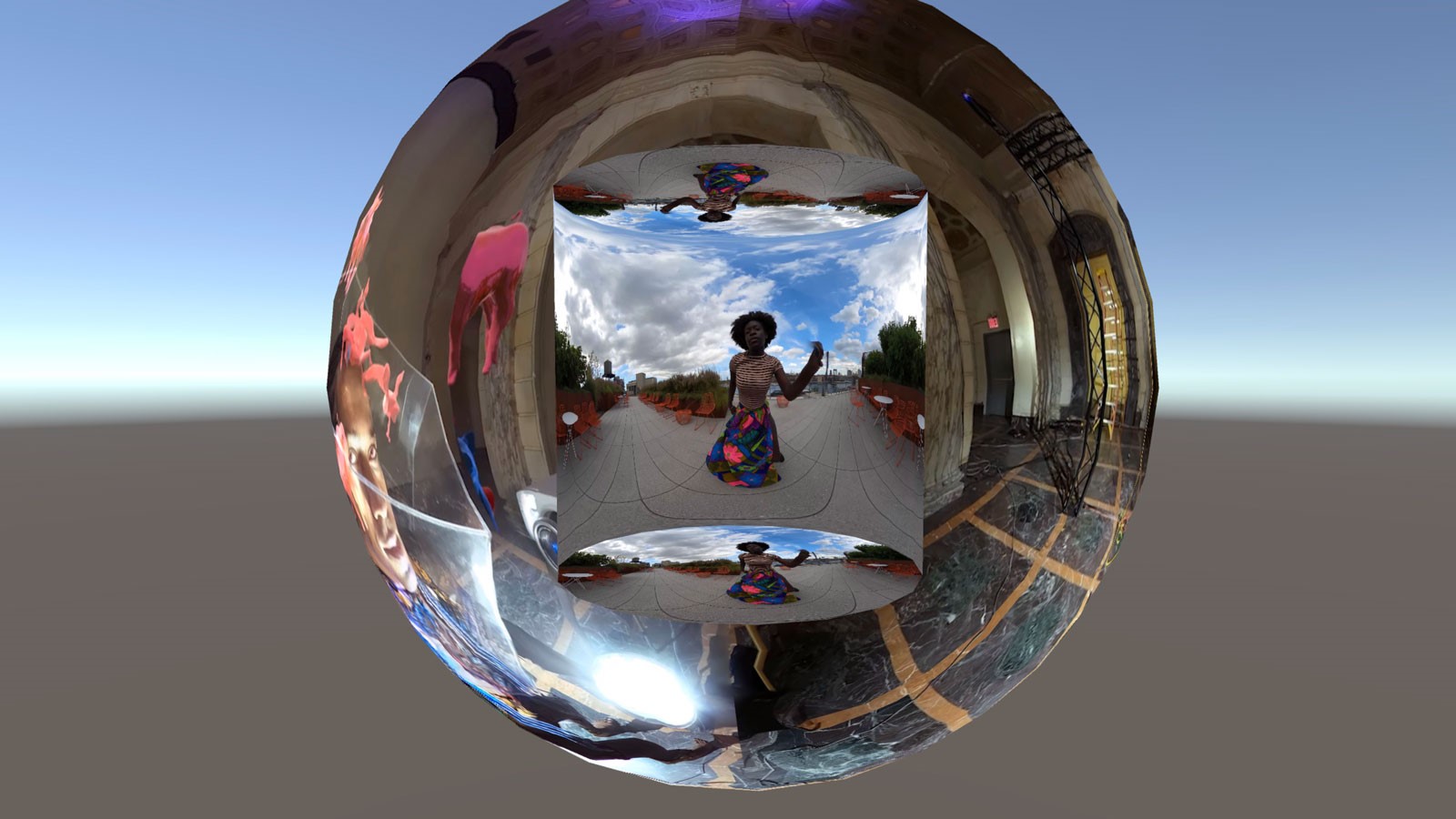 Eva Davidova
Global Mode > Omnivores: an exhibition project by Eva Davidova
The project Global Mode > Omnivores is part of the Occupied Spaces programme, which aims to spark multi-faceted collaborations, linking Spanish-speaking artists with contexts, cultural agents and the places where the Instituto Cervantes centres are located. The idea is to bring artistic practice and its makers closer to the citizens of the world.
Global Mode > Omnivores is a solo exhibition featuring a network of digital installations by new media artist Eva Davidova at the Instituto Cervantes. Davidova explores what it could mean to prioritize experimental strategies that disrupt prevailing hierarchies, utilizing ancient mythos to examine past, present, and looming global disasters.
Garden for Drowning Descendants (singlechannel video) illustrates typical themes for Davidova— ecological disaster, interspecies dependency— in a virtual realm without gravity to ground the viewer. Sub-narratives, along with works on view, abound throughout the gallery space, Jorge Luis Borges library, garden, and stairwells.
The multi-hyphenate Global Mode > Omnivores, is a perfect crystallization of Davidova's relation to chaos; viewers join the artist at the same unfixed position, together shaping a space that thrives upon vulnerability, human error, and potentials in between. —Marissa Delano.
Eva Davidova is a multidisciplinary artist with focus on new media(s), information, and their socio-political implications. She has exhibited at the Bronx Museum, the Everson Museum, the Albright Knox Museum, MACBA Barcelona, CAAC Sevilla, Instituto Cervantes, La Regenta, ISSUE Project Room, and numerous private galleries in Europe and the US. She was a fellow of Residency Unlimited, and is currently of Harvestworks' TIP, and is currently a member of NEW INC, the New Museum incubator at the intersection of art, design and technology.
A special thanks to collaborators Danielle McPhatter, Matthew D. Gantt and Marissa Delano, performers Naicha Diaby, Heather Mo'witz and MX. Oops, and to Asher Remy Toledo for his advisory presence.
Acknowledgments for the generous support by ISSUE Project Room, Harvestworks, NYU Tandon School of Engineering Integrated Digital Media Motion Capture Lab plus mentorship from NOKIA Bells Labs engineers, IEA Alfr