World Flamenco Congress Festival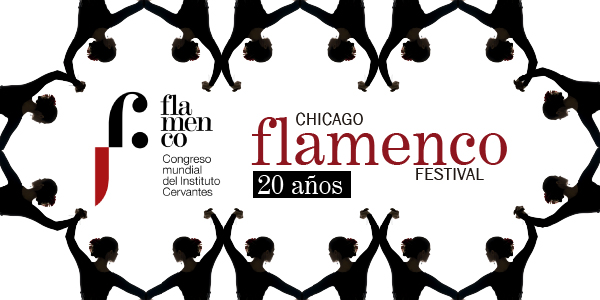 Kike Garpe
Dedicated to the preservation and presentation of the multi-cultural art form of flamenco, Chicago Flamenco Festival returns to the Instituto Cervantes Chicago on March 31, 2022, celebrating its 20th anniversary. Since 2002, the Instituto Cervantes of Chicago has organized and hosted the Chicago Flamenco Festival, bringing together the world's finest flamenco artists to Chicago via live performances, workshops, lectures, and film. The festival honors the roots and traditions of flamenco while also embracing the new, modern interpretations of this rich art form.
The Instituto Cervantes worldwide presents, within the framework of the World Flamenco Congress on the 30th anniversary of its creation and the Chicago Flamenco Festival, which is celebrating its 20th edition, this unprecedented initiative of the promotion of the flamenco art through collaboration with the main festivals in Spain and around the world.
The Chicago Flamenco Festival and the World Flamenco Congress present flamenco art, a form of artistic expression that arose from the mixing of many cultures. Hailing from southern Spain's outcast populations, flamenco dance and music drew early influences from the Greeks and Romans, and later from the folk traditions of Sephardic Jews, Arabs, and gypsies from northern India. While nobody really knows where the term "flamenco" originated, all agree that the art form began in Spain's Andalusia and Murcia but was also shaped and influenced by musicians and performers in the Caribbean, Latin America, and Europe. In 2010, UNESCO inscribed flamenco on the Representative List of the Intangible Cultural Heritage of Humanity.