Abycine Lanza. Laboratory of emerging Spanish talent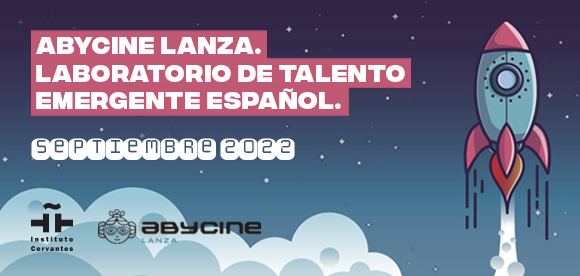 Clara García Notario
Instituto Cervantes collaborates for the first time with Abycine -one of the most daring festivals in the Spanish panorama- presenting in its VImeo channel five representative works of this festival in order to support and disseminate the best Spanish cinema.
For years, the Albacete International Film Festival Abycine has favored the presentation of feature and short films that burst onto the Spanish scene by the hand of the filmmakers most willing to break with the rules of the most conventional audiovisual. One of its most attractive sections is the Lanza project, which brings together the best projects in the post-production stage and generates a space for the search for financing and for the maintenance of the independent film community.
As part of this spirit that works to give visibility to emerging filmmakers, brave young talents who will undoubtedly give much to talk about in the coming years, we present three feature films and two shorts that will not leave anyone indifferent.