In Conversation 2. Jobs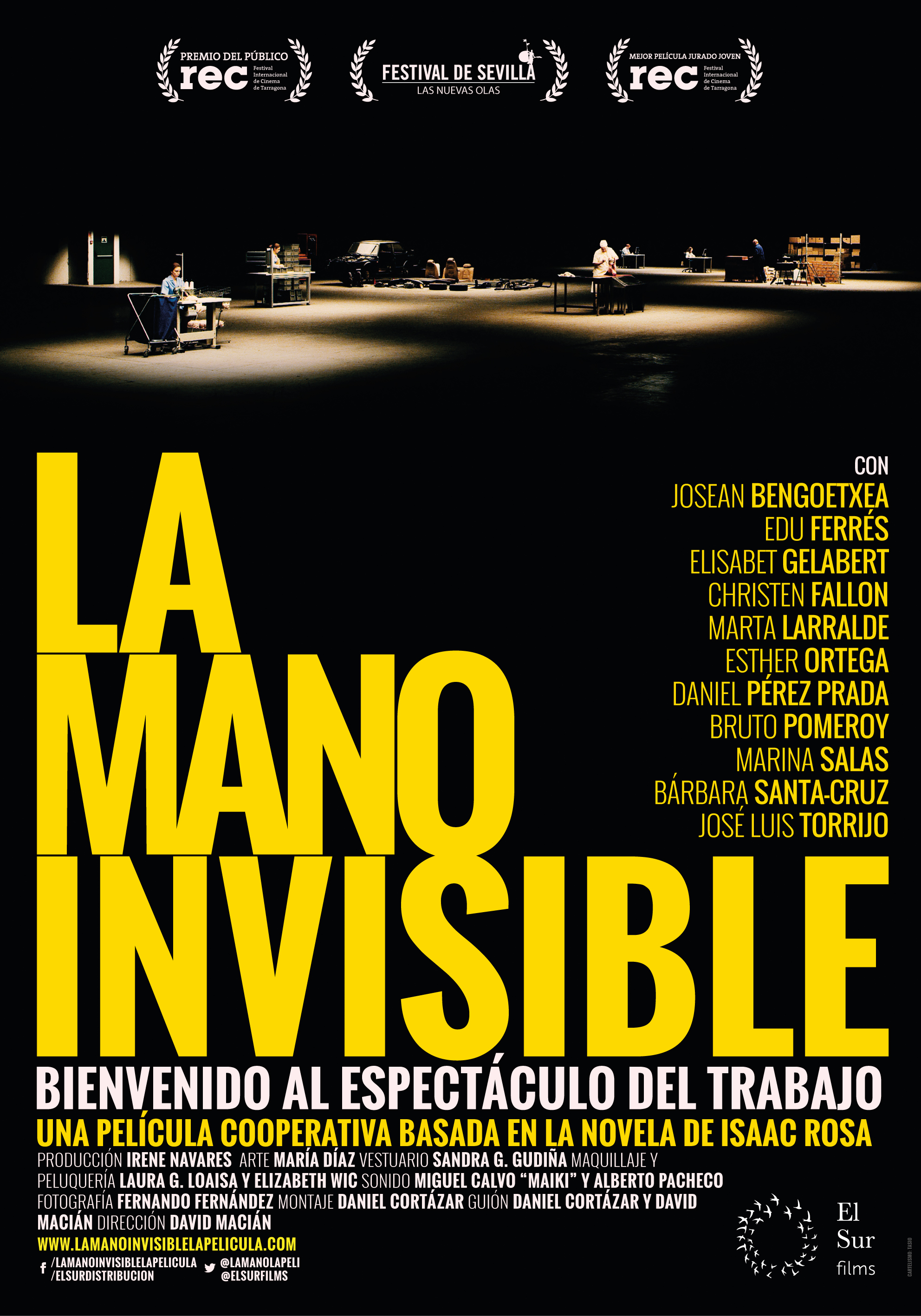 David Macián
Isaac Rosa makes of one of the big themes of our time, very little transited in literature, the centre of his novel La mano invisible (The Invisible Hand): the working environment. It does so with a tense and astonishing story. At Instituto Cervantes Dublin we make author and cinema director meet, Rosa will be in conversation with David Macián, who dared to adapt this singular story to the big screen . The conversation will be chaired by Irish actor and screenwriter Mark O'Halloran.
Isaac Rosa (Sevilla, 1974) has published, amongst others, novel such as ¡Otra maldita novela sobre la guerra civil! (Another Bloody Novel About the Civil War, 2007), El vano ayer (Futile Yesterday, 2004), recipient of the Rómulo Gallego Prize in 2005, Critical Eye Award and the Critics' Choice Award in Andalusia, and has been adapted to the cinema with the title La vida en rojo (The Life in Red); El país del miedo (The Country of Fear, 2008), worthy of the editors Prize from Fundación J.M. Lara as best novel of the year, and La mano invisible (The Invisible Hand, 2011). His work has been translated into several languages. He is a regular contributor to the blog Zona Crítica hosted by the Spanish digital newspaper eldiario.es and to the magazine El Jueves.
David Macián (Cartagena) is a cinema director whose trajectory has been tempered making short films, for which he has been recognised at a national and international level. He has worked as production director in a variety of audiovisual projects, assistant director and editor. In 2016, after his first feature film La mano invisible, he comes back to the short form with Zero, based in the ERE scandal in Coca-Cola, on the importance of a dignifying job and collective solidarity.

Mark O'Halloran is from Ennis, County Clare. As an actor he has worked extensively at the Gate Theatre (Dublin), with the Lyric Theatre (Belfast) and Druid Theatre Company (Galway), amongst others. He is also known for the films Adam & Paul (2004), Garaje (2007), The Guard (2011), Viva (2015) and the RTÉ mini-series Prosperity.