The New Colonists and Ascension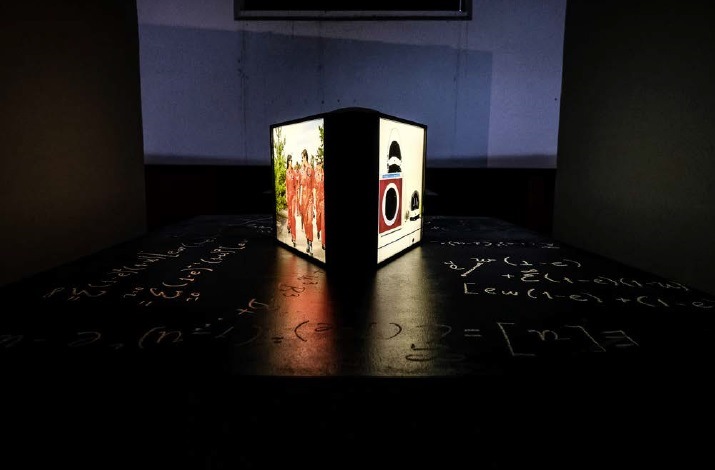 Mónica Alcázar Duarte
For the past four years, Alcázar-Duarte has been working on a project related to current efforts towards space exploration. The resulting body of work is divided into three chapters: two of them have been completed, with the third in development. The first two chapters are called The New Colonists and Ascension. The work delves into the beginning of an era of technological prodigy. It encourages us to look to the far future with eyes wide open, as there is an imperious need to resolve current legal loopholes regarding space exploration for it to proceed in a peaceful and balanced way.
The installation of the work includes an Augmented Reality component that works as a virtual portal to add an extra layer to the overall narrative presented.
Monica Alcázar-Duarte is a Mexican photographer, currently based in the UK, whose work engages with the way we read and integrate images and information, at a time when information and its context changes at such a rapid pace. Her work examines the relationship between context, interconnection and conclusion. It draws attention to how much we all need to develop a more 'curatorial gaze'. The artist invites viewers to participate within the ideas she presents mainly via the interactivity that the work offers.
The first chapter of the project, The New Colonists, was published as a photobook by The Photographers' Gallery in London and Bemojake. Last year, Alcázar-Duarte was shortlisted in the New Discovery Award at Les Rencontres d'Arles.