Flamenco, fino & ibéricos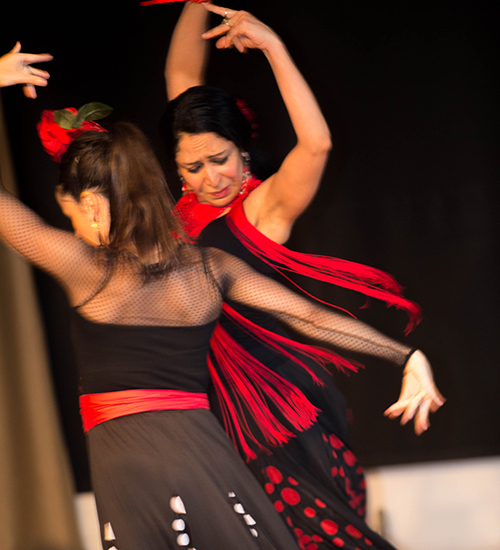 Roberto García
This now classic and fun event in our cultural programme makes a comeback. Instituto Cervantes joins once again the Spanish Wine Week, packed with events to appreciate the Spanish wines variety: the different styles, the regions they come from and their quality. Three of Spain's gems will be represented in this gastronomic and cultural event: flamenco dancing, Sherry wine and ibéricos.

Flamenco dancer Sandra Palomar and Instituto Cervantes Dublin's flamenco group will present and show their art through dancing tanguillos from Cádiz and jaleos por fiesta making use of the campero suit (the use of trousers instead of the skirt) and the Cordovan hat.

After the show all attendees will have the chance to taste the most recognizable gourmet product of Spanish gastronomy: the delicious Iberian ham. The appetisers will be accompanied by a glass of Sherry wine, a white and dry variety original of the Andalusian area of Jerez. Wine expert and educator Paddy Murphy will give an introduction to this variety so the audience can appreciate its true value.