From Short to Long (and vice versa)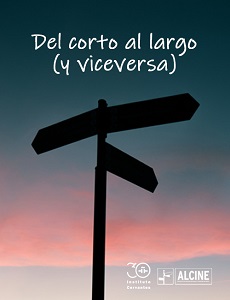 Lola Montero (Instituto Cervantes). Foto: Luis M. González
During the month of April, the Vimeo channel of the Instituto Cervantes will present the work of four filmmakers, in collaboration with Alcine, the Alcalá de Henares film festival, which turned fifty years old in 2020 and is one of the oldest festivals in Spain.
In order to celebrate the festival's anniversary, the cinema series proposes a dialogue between two works (a short and a feature film) by each of the filmmakers selected from among its participants. This way, in addition to introducing Alcine's work, it shows how some filmmakers work in one format or another according to their interests and to the stories they have to tell.
The screenings include the work of directors Juanjo Giménez, Álex Montoya and Belén Macías, and the producer María del Puy Alvarado; four artists who have been presenting their works at the festival – best known for its short film programming, although it also includes programming of feature films - throughout their careers.