Flamenco Americana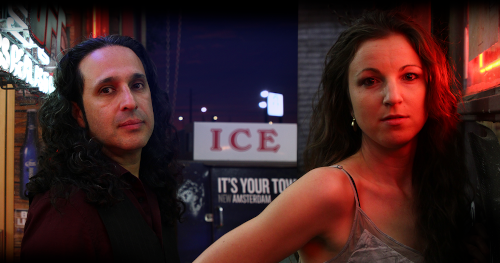 Flamenco Americana
Kati Golenko and Miguel Reyes JIMÉNEZ are the heart of Flamenco Americana's duo. Born in Chicago and Mexico City respectively, their passion for flamenco brought them together in Madrid, Spain.
Kati, one of the few women who professionally play the flamenco guitar, and Miguel, a master of the flamenco cajon with two published educational books, reject the notion that flamenco is only for people who were born into it and invite foreigners to join the clan of flamenco bastards: 'The global tribe of #flamencobastards are all us who were born outside of Spain, lacking flamenco purity in our veins, but for some strange reason, palpating with flamenco in our blood. We can´t speak to purity, but we can share what's ours: technique, feeling, and strength.
Flamenco Americana and the #flamencobastards continue to create that bridge where flamenco foreigners are recognized as an integral part of flamenco's evolution.´ After the success of their first EP, 'Flamenco Americana' (2020), where they recorded flamenco covers such as 'Ain't No Sunshine' (Rumbas) and 'Somewhere Over the Rainbow' (Colombianas), the duo recently launched their most daring single to date - 'Under My Fingertips'.
Invited artists: Ronaldo Monge, Chicago-based flamenco dancer (Puerto Rico) Hugo Salcedo, Chicago-based flamenco guitarist and bass player (Ciudad Guzmán, MX)