Love and its demons. Spanish secular Music from the XVII and XVIII centuries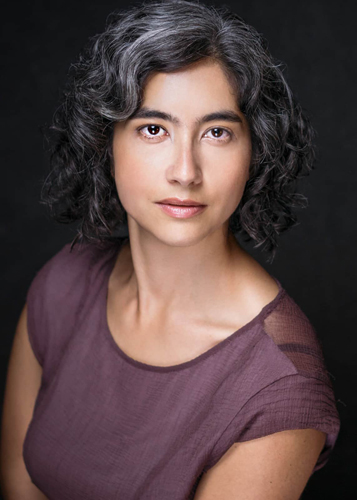 Lucía Mier y Terán Romero
General Public: $15. IC members & students: FREE.
Tickets: https://www.brownpapertickets.com/event/3613451
Through secular songs and cantatas (these last ones, obtained from the Mackworth Manuscript) from different Spanish composers, this program makes a journey through the different stages and forms of love. From the hypnotizing chant of sirens, the lovers' indecision, and the rancor of indifference and finally the triumph of love; this program shows us the universality and timelessness of the sorrows and pleasures of this feeling.

Lucía Mier y Terán Romero, soprano.
Born and raised in Mexico City, she holds a BA in singing from UNAM (National Autonomous University of Mexico), where she presented a program in Mexican Vice regal Music, and an MA in Interdisciplinary Arts by Columbia College Chicago. In Chicago, she has performed with The Newberry Consort, Third Eye Theater Ensemble, Walkabout Theater Ensemble, Chicago Dance Theater Ensemble and is a cast member and Music Director of the physical theater company Theater Unspeakable with which she has performed around the country, including the Lincoln Center for Education in New York. She continues to study singing technique and interpretation with Ellen Hargis. luciamieryteranromero.squarespace.com

Katherine Shuldiner, viola de gamba
Katherine Shuldiner graduated from Oberlin Conservatory in viola da gamba performance under the tutelage of Catharina Meints. She performs locally in Chicago as well as throughout the United States. When Katherine is not performing, she enjoys teaching the viola da gamba to children and adults alike. She has taught at Madison Early Music Festival, Whitewater Early Music Festival, and throughout the year teaches the viol at Nettlehorst Elementary School in Chicago. For a more extensive bio, please visit her website:kateshuldiner.com

Mark Shuldiner, harpsichord
Mark Shuldiner historical keyboards, is a graduate of Oberlin Conservatory's Historical Performance program, where he studied harpsichord with Webb Wiggins. Mr. Shuldiner has also enjoyed additional instruction from such keyboard luminaries as Emanuel Ax and Davitt Moroney. A rising star of the Chicago early music scene, Mark has performed with Chicago-based ensembles such as The Newberry Consort, Music of the Baroque, the Grant Park Symphony Orchestra, Baroque Band, the B.B.E., and Rook. While maintaining a rigorous performing schedule, Mark also runs his own harpsichord repair and rental workshop and has provided tuning and maintenance solutions to many notable clients including The Lyric Opera of Chicago, Music of the Baroque, and Chicago Opera Theater.

David Walker, guitar and lute
Lutenist and guitarist David Walker has performed extensively throughout the United States earning praise for his "surety of technique and expressive elegance," (Columbus Dispatch) as well as his "tremendous dexterity and careful control" (Bloomington Herald Times). David has appeared with such ensembles as Boston Baroque, the Catacoustic Consort, Chatham Baroque, Clarion Music Society, and the Smithsonian Chamber Players, and is a member of the chamber ensemble Ostraka.
He has performed in numerous baroque opera productions, including engagements with Glimmerglass Opera and the Wolf Trap Opera Company. Festival highlights include the Savannah Music Festival, Indianapolis Early Music Festival, and solo recitals for the Bloomington Early Music Festival and the University of Louisville Guitar Festival.
Recording credits include Ostraka's critically acclaimed debut, Division, and Grammy-nominated recordings for Linn Records and Sono Luminus.