Spanish-Irish Literature Night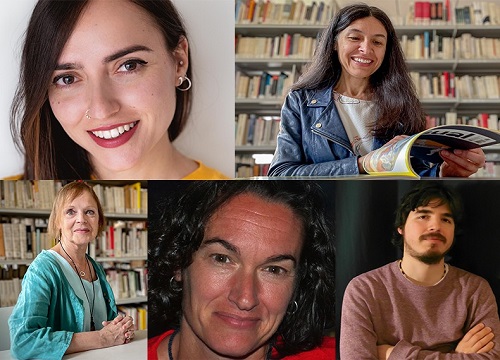 Instituto Cervantes Dublín
If you are interested in Spanish-Irish literature and connections, the Instituto Cervantes in Dublin, the Spanish language and cultural centre in Ireland, invites you to a meeting with three Hispanic authors based in Ireland and two Irish writers who have written about Spain. Discover their five most recent publications and chat with them after the presentation of their work.
Anamaría Crowe Serrano is an Irish poet from Dublin, who has worked for many years as a teacher and literary translator. In the Dark, her first published novel, was long-listed for the Republic of Consciousness Prize in 2022.
Sylvia García is a Spanish fantasy author, who creates stories of worlds that could emerge as a result of current cutting-edge technologies. Her novel Maherit, was the winner of the "Literature for Young Adults" award at the International Children's Literature Festival of Tres Cantos (Madrid).
Celia Montes, Spanish writer and storyteller, has written her first book We Were Born an Ocean Apart, a song to courage, discovery and love.
Liz McSkeane, Scottish writer and editor based in Dublin. Her short stories and poetry have been widely published in Ireland and the UK. In 1999, she was the winner of the Hennessy New Irish Writing Award for her poetry. In 2016, her historical novel Canticle  was a joint winner in the Irish Writers' Centre Novel Fair Competition. She is the Director of Turas Press, which she  founded in 2017. 
Alejandro Niklison, Argentine writer and playwright living in Dublin. His works include El hombre artificial, Work in Progress, Wine from Greenland and The Visit, a trilogy where he explores the nature of theatre and the concept of freedom.