Hijos del uranio, by Joaquín Mayordomo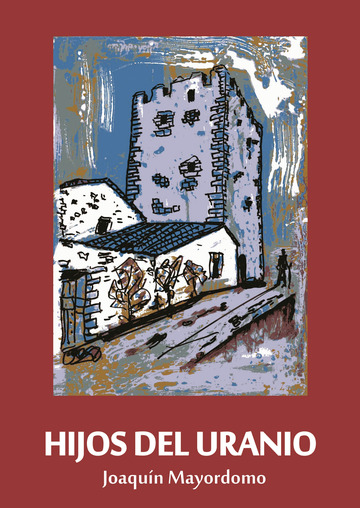 Joaquín Mayordomo
Instituto Cervantes of Manchester participates in a new edition of the "Iberian and Latin American Week" organised by the University of Liverpool with the book launch of Hijos del uranio by the journalist and writer Joaquín Mayordomo. A novel that brings us closer to a No Man's Land, in deep Spain, bordering Portugal, where uranium and the radioactivity it generates are part of life. Not only do rocks, vegetation, plants, and water exist, conditioned by the contamination of magnetic and radioactive waves, but also animals and human beings subsist and live thanks to this extraordinary energy. And so it turns out that in Perniculás (a magical place) extraordinary phenomena occur almost daily, some of which are narrated here in Hijos del uranio.
Joaquín Mayordomo Sánchez is a journalist, writer, traveller and photographer. As a child, he dreamed of literature; perhaps this is the reason why his life has unfolded as if it were part of a book: a succession of adventures. While he was studying, he worked in construction in the Salamanca capital, in the French vineyards and in Switzerland, where he worked at countless jobs. In Madrid, he graduated in journalism. He has worked in radio, the written press and television. In Onda Madrid, he directed Matrícula de Madrid, a daily programme on education. On Canal Sur TV she launched Salud al día in 2000, a programme which, 19 years later, is still on the air. He has also directed the education magazine Padres de alumnos. He has also collaborated with numerous written media (Cinco Días, El Mundo) and digital media such as cuartopoder.es, of which he is a founding member. He has been collaborating with El País for 35 years.
As a writer, he has published Relatos del corazón de la tierra, Conversaciones en Tánger and El corazón de la salud. As a photographer, he has exhibited in Salamanca, Seville and Tangier, where he has lived for 12 of the 18 years of his stay in Morocco. Finally, it is in the website gentepeligrosa.es where he now has his habitat, from where he continues to walk through the journey of life; a journey that, as you know, is always a book.