Paula Comitre's flamenco company: "Cuerpo nombrado" (Named Body)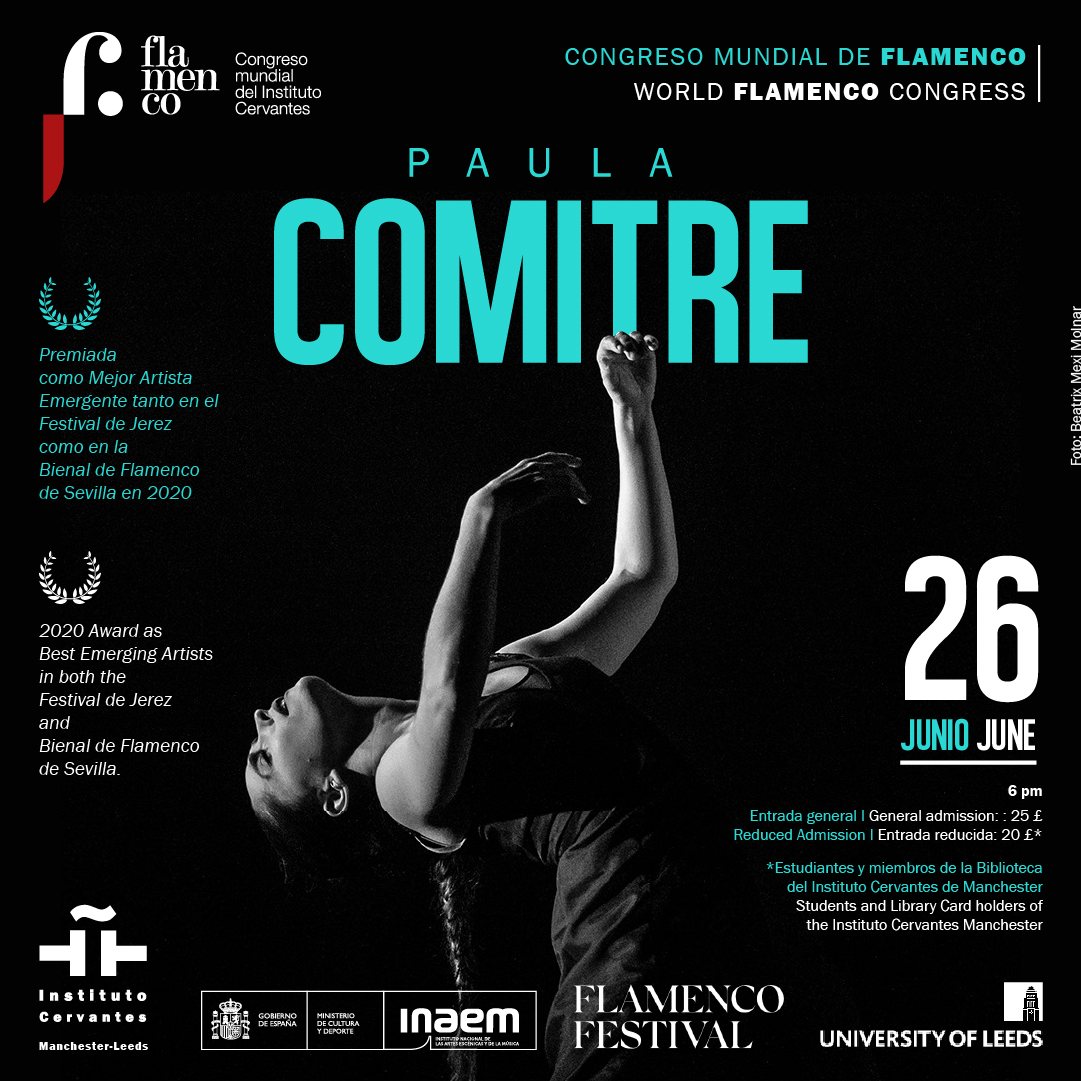 Kike Garp
Cuerpo Nombrado is a dance suite, an alternation of different dances, united by the common tonality and the graceful way of performing by Paula Comitre. The bailaora's new production involves a moving reflection on the ins and outs and the potential of the sensitive body as a means of transmission, as well as on the way its constitutes its own language. For this, she builds up an itinerary through different forms of flamenco supported by two of the fundamental pillars of this art: cante (singing) and guitar. These three disciplines come into play to create a personal atmosphere that will make the viewer live and perceive the different sensations that language will evoke.
The dancer performs literally on an open stage; there is nothing to distract from Paula's dance: no decorations, no additional elements. All attention is focused on the dance, on its character, its form, its dynamics. And the dance breathes freely and easily, the limits are pushed back and the action unfolds as if it were outside the walls of the theater. All the metamorphoses and transformations take place before the public. It is just a female dance on an open stage. Paula will be accompanied by Juan Campallo (guitar) and Miguel Ortega (singer).
Paula Comitre is one of the greatest talents in the world of contemporary flamenco. She was born in Seville in 1994. She began her dance studies at the age of 3, and at 8 she entered the Professional Dance Conservatory of Seville. In 2012 she obtained the title of specialization in Flamenco Dance and became part of the Andalusian Dance Center (CAD). Since then, she has been part of several leading dance companies in Spain, such as the Ballet Flamenco de Andalucía under the direction of Rafaela Carrasco, the David Coria Danza Company, She successfully premiered her first solo show, Cámara abierta, at the XXIV Festival de Jerez, obtaining special recognition from the critics and receiving the Revelation Artist Award. In March 2020 she was working at the Garlochí flamenco tablao in Tokyo.
She is a stylish, elegant flamenco dancer of a very high level, graceful and generous. Her acting reflects a great personality with tremendous energy and sensitivity.