Reading club: Short stories by Emilia Pardo Bazán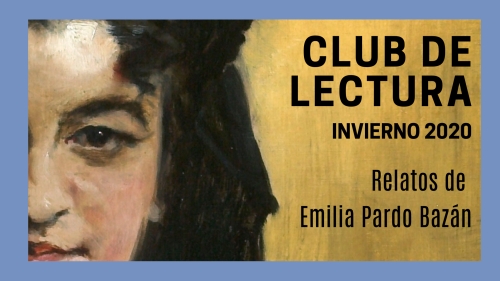 Ernesto Gómez
In this session of the Winter 2020 Reading Club we will be reading a selection of short stories by the Spanish writer Emilia Pardo Bazán (La Corula, 1851 - Madrid, 1921).
The sessions will be in Spanish and in each class will work on linguistic aspects that aid the understanding of the stories. The course consists of four sessions of two hours each session and additional material will be provided for the students in class. It is recommended that students do the necessary reading before each class. More information will be published shortly.
Programme
The sessions will run as follows:
Session 1. Thursday 23rd January 2020, from 6 to 8 pm.
Session 2. Thursday 20th February 2020, from 6 to 8 pm.
Session 3. Thursday 19th March 2020, from 6 to 8 pm.
Session 4. Thursday 23rd April, from 6 to 8 pm.