World Book Day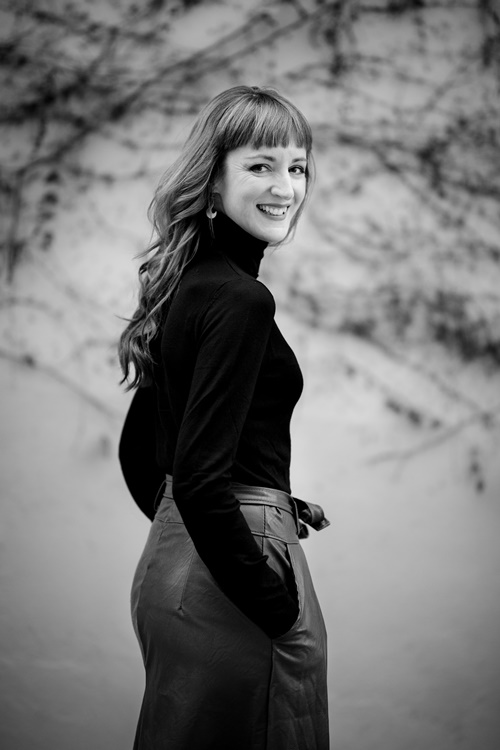 Luis Castilla Fotografía
At Instituto Cervantes Dublin we adore readings, books, poetry, music… and roses. We think we've been quite lucky finding the perfect balance of endearing and fun in our trio of performers. We will be accompanied by Andalusian poet Carmen Camacho, the Irish poet and translator Keith Payne, and the Galician singer-songwriter Su Garrido. Wouldn't you love to join us?

Who doesn't like a free book? We invite you to participate in our bookcrossing at the auditorium. The exchange could not be simpler: pick a book, log it on bookcrossing.com and leave it for another reader to find, read and put it back in circulation. Our auditorium will become for a while another point of crossing. Come, pick up and leave free travelling books!

Carmen Camacho (Alcaudete, Jaén, 1976). She live-writes in Seville, on her own way. She has published the poetry collections Campo de fuerza (2012), La mujer del tiempo (2011), 777 (2007) and Arrojada (2007); the aphorisms books Zoma Franca (2016) and Minimás (2008), the flash-fiction book Vuelo doméstico (2014) and the songs log Letra pequeña (2017). Las versiones de Eva (2014) is the title of her personal anthology. As an anthologist, she has published Seré bre/ -aforismos y otras breverías- (2015) y Punto de Partida. 10 poetas jóvenes desde Andalucía (México, 2006). Her most recent book as editor is Fuegos de palabras, which is partially translated into Italian, Greek, French, Portuguese, Arabic, Romanian, Armenian; and for this special occasion, also into English.

Keith Payne was the Ireland Chair of Poetry Bursary Award winner for 2015-2016. Recent collections include Broken Hill (Lapwing, Belfast, 2015); Six Galician Poets (Arc, 2016); Diary of Crosses Green, from the Galician of Martín Veiga (Francis Boutle, 2018), The Desert, from the Galician of María do Cebreiro and Second Language, from the Galician of Yolanda Castaño (Shearsman, 2019). Keith is director of The La Malinche Readings Ireland/Galicia and PoemaRia Poetry Festival, Vigo.

Su Garrido Pombo is a Galician musician and composer. After her debut album Sonhos, with the band of the same name, awarded with Galiza Crea, and the record Mundo Ideal with the duo Treme, winner of the Música Xove prize in 2015, she starts her solo career. Su then embarks in the recording of her most recent album, Quedo a vivir aquí (2018), awarded by the Concurso Fran Narf from the Diputación da Coruña as the best musical project in 2018. In 2019 with the band Son Trío, she obtains the first prize Celso Emilio Ferreiro of musicalised poems.