Begoña Oro and Her Literary Gems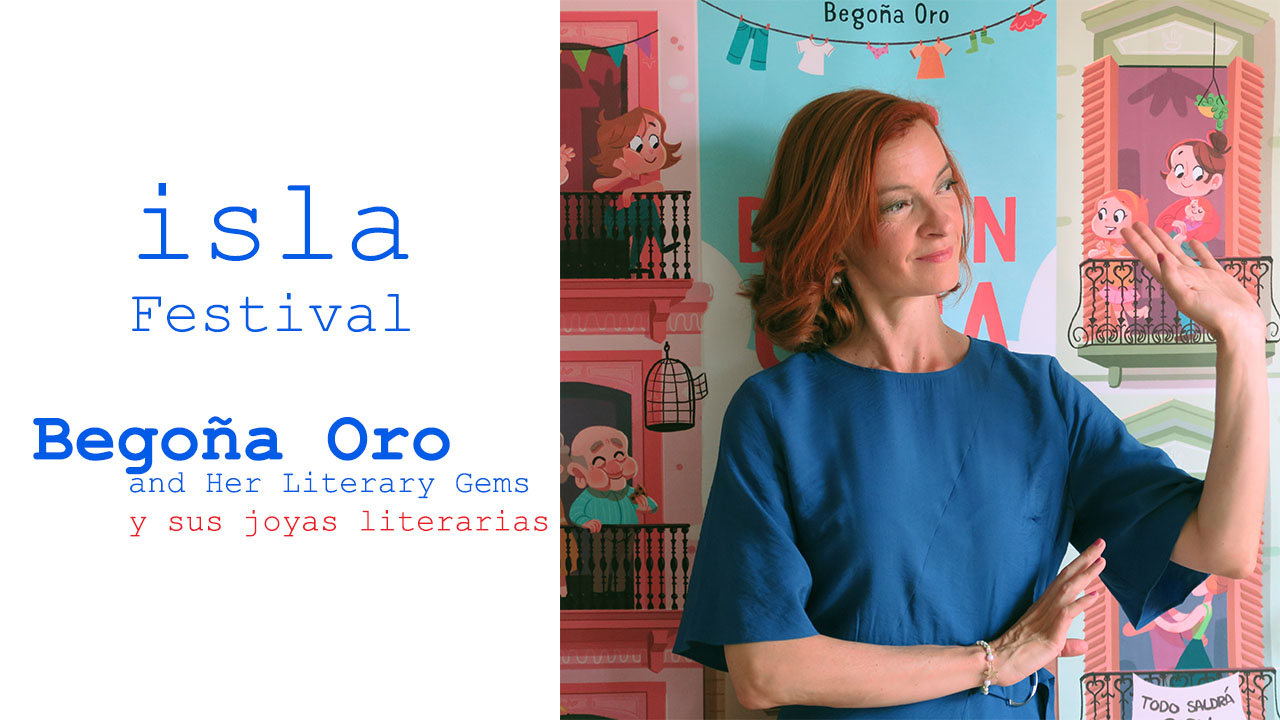 Foto: Gustavo Ramos
As an illusionist of words, Spanish writer (and reader!) of Children and YA Literature, Begoña Oro, comes up with poems, pop-up books and myriorama cards. Listen carefully to her words in "Finding the Way to Paradise"," perfect for grown-ups and children. We hope you are able to find a Paradise to inhabit within these stories.
Begoña Oro is the winner of prizes such as Gran Angular, Hache and Lazarillo, and has been shortlisted for El Barco de Vapor…
Hundreds of thousands of children have started reading with books written by her: Lecturas para dormir a un rey, Ensalada de letras or La pandilla de la ardilla and have continue reading her mystery and humor collections Misterios a domicilio or Monsterchef. Especially well-known is her character the squirrel Rasi. She is also the author of books for pre-readers, such as Cuentos bonitos para quedarse fritos, Día a día, letra a letra, de la A a la Z, Letricuentos or the collection Julia & Paco. Many of her books were written in Dublin, where she lived for two years, enjoying its people, its parks and libraries, including the library of the Instituto Cervantes and its Cervantes Dublin Theatre Club. Her latest illustrated album, Los días en casa, illustrated by Nuria Aparicio, addresses the situation caused by Covid-19 from a child perspective.
Some of her works has been translated into German, Korean, Lithuaninan, Portuguese, Turkish, Persian…
She greatly misses Ireland.